Thanks to this type of anti-grass net, we prevent the sprouting of plants outside the crop, since the sunlight necessary for photosynthesis does not reach the soil.
Furthermore, they have a very interesting added value, and it is that this type of ground cover fabrics helps farmers to save water and fertilizers, thanks to the fact that they maintain an optimal level of humidity.
Anti-grass plastic for orchards and crops
This type of net is especially useful for grapes, tomatoes, peppers, fleshy fruit trees, cherries and pomegranates, among others.
In addition to the traditional anti-grass nets, we also have reflective nets, which placed on the ground allow reflecting the light towards the plant, improving the color and appearance of the most hidden fruits close to the ground.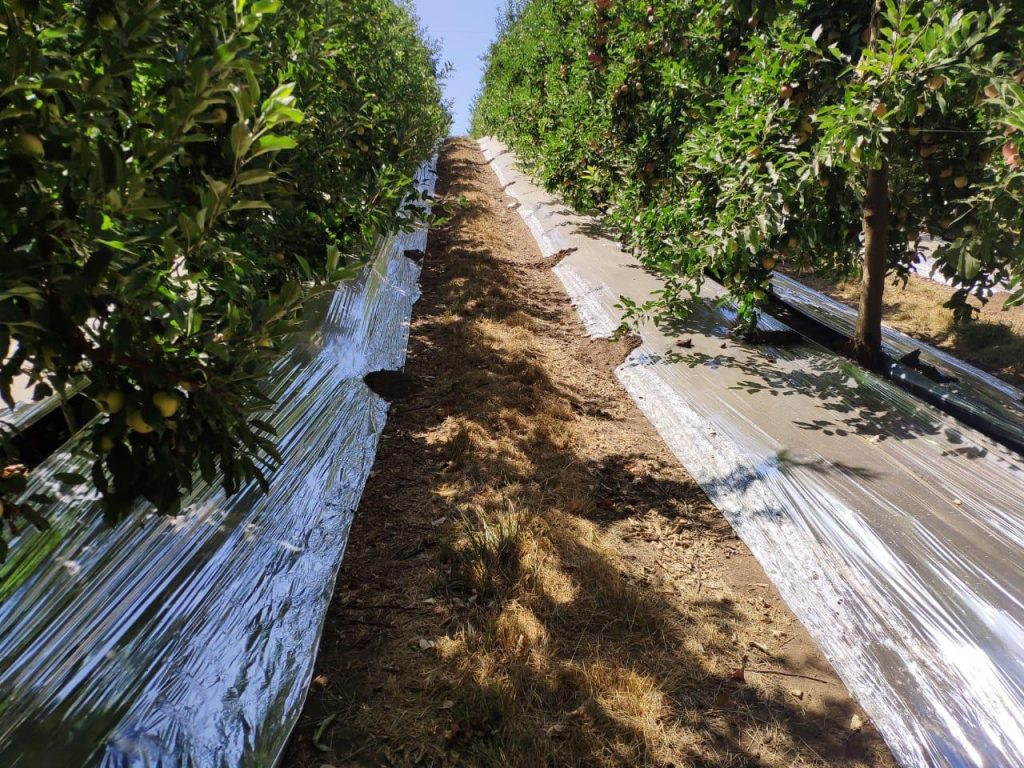 Types of Grass Control Nets
We invite you to know Agralia's anti-grass products for crops, remember that if you need more information we can advise you according to your case:
AGRISOIL CS . Prevents light from reaching the soil, prevents the formation of mud and increases the profitability of the crop thanks to its protective characteristics.
AGRISOIL LUX . It is a fabric that reflects sunlight, improving the appearance of the fruit.
AGRISOIL SHINY . You will notice an improvement in Brix degrees thanks to the fact that it disperses the light it receives in all directions, improving the quality and size of the fruit.
AGRISOIL WHITE BLACK . In addition to being an anti-grass mesh, it is also reflective with all its benefits. With this fabric you will save irrigation water by almost 30%.
Fill out the contact form and our team will respond to your questions and needs in a personalized way.